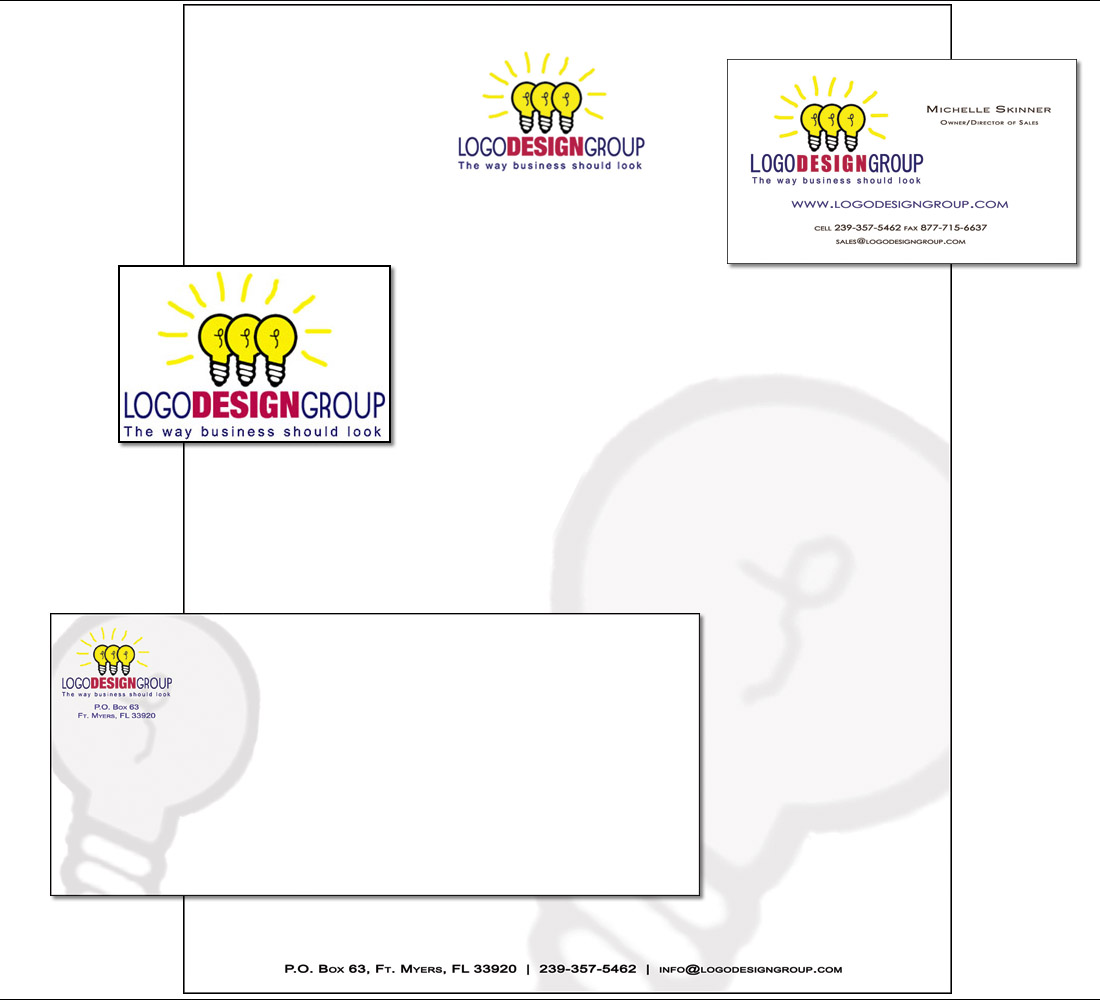 Create your identity!
Businesses need a face. An identity. A brand. A logo is just the beginning. LogoDesignGroup will create a logo to fit the personality and needs of your business. In addition, we can create a complete identity package to help you promote your business — letterhead and envelope design, and business cards. Whether you are a startup business needing direction and guidance, or an established company in need of a new look, we can help you.
And, if there is more you may need, and, trust us, you will need more, our parent company, BackBurner Marketing, can guide you in your decision and complete your design and website needs.