The Logo Desgin Process
How we make you stand out in a crowd.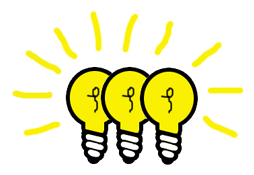 The logo design process is fairly simple.
For the most part, it can all be handled over the Internet, though you are welcome to contact us via telephone as needed. In a nutshell, we design you several versions of custom logos from which you select one that you like for further development. With your commentary as a guide, we move forward with that design to a final logo. You approve it and we send the files to you.
In greater detail, it goes like this:
Send us an email or call us to discuss your logo and identity needs.
Complete the Logo Design Interview.
Choose and pay for your identity package.
We will design up to 5 roughs from which you can mix and match the elements you prefer. We will make up to two edits from the designs presented.
You will receive your final draft via email.
Terms you should know:
Logo
The symbol or design and type combination that we create to represent your company.
Rough
A first-stage drawing of your logo, focusing mostly on visual themes, styles and colors. Our roughs look like completed logos but they are still just initial workups.
Final draft
The design you select from the roughs is further worked until it meets your needs and our standards of excellence.
Deliverable logo/approved logo
The final design on which you sign off and we create electronic files for your use.